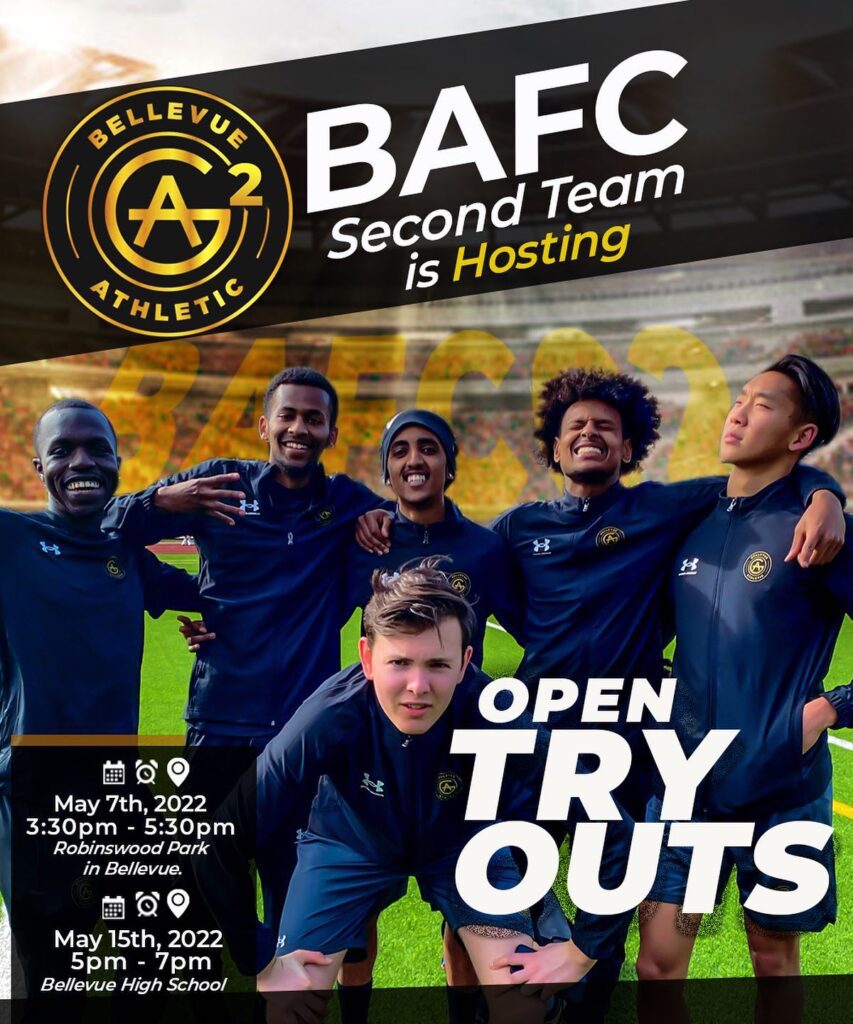 Tryouts for Bellevue Athletic FC TEAM 2 – Officially Announced for Bellevue Soccer Team reserve program.
Bellevue Athletic FC announces their reserve program which includes their 2nd team for the May 2022 season. The 2nd team is a direct pathway to play for the first team which is currently operating under semi-professional status. The reserve program will run from the end of May through the end of July. We will conduct tryouts in May and also hold player interviews for spots currently for players who cannot attend the tryouts.
Players who are selected for the 2nd team will fill in for 1st team players and support as back-ups. The 2nd team is an excellent opportunity for less experienced players to improve and enhance their playing skills. They will assist and step in if any 1st team players are recovering from injuries.
From Head Coach Tao Shen:
"Thank you for taking the time to learn about opportunities for players to continue their journey in this game. I'm passionate about helping players achieve the next level. That's why I'm involved with HS and college players. I feel their hunger for the game is insatiable, and as a soccer organization, we need to provide more quality opportunities for them to grow."
Tryouts for Bellevue Athletic FC – Team 2
May 7, 3:30-5:30 Robinswood Park – 2432-148th Avenue SE Bellevue, WA
May 15, 5-7 pm Bellevue High school – 10416 SE Wolverine Way, Bellevue, WA 98004